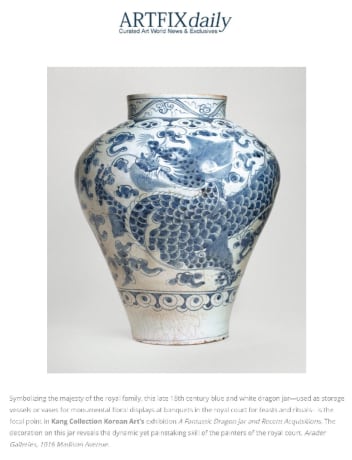 Asia Week New York Steps into the New Decade with Eye-Alluring Curated Exhibitions Representing All Corners of Asia
March 2, 2020
Symbolizing the majesty of the royal family, this late 18th century blue and white dragon jar—used as storage vessels or vases for monumental floral displays at banquets in the royal court for feasts and rituals– is the focal point in Kang Collection Korean Art's exhibition A Fantastic Dragon Jar and Recent Acquisitions. The decoration on this jar reveals the dynamic yet painstaking skill of the painters of the royal court. Arader Galleries, 1016 Madison Avenue.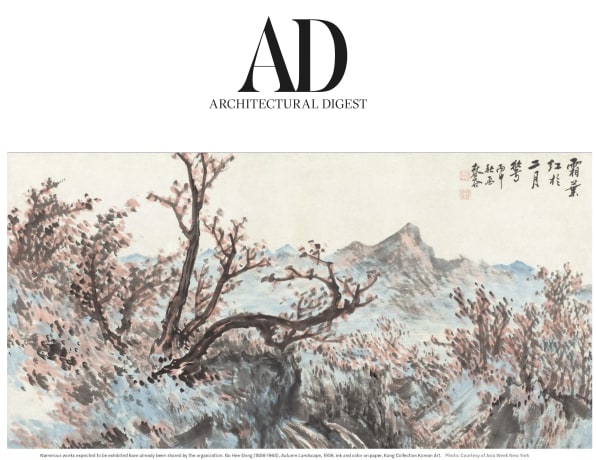 AD Pro - Architectural Digest
Asia Week New York Will Open as Scheduled
February 11, 2020
Numerous works expected to be exhibited have already been shared by the organization. Go Hee-Dong (1886-1965), Autumn Landscape, 1956, ink and color on paper, Kang Collection Korean Art.